The passage from employee to partner/owner is by no
means an easy transition.

It takes a great deal more
than just an ability to serve and grow existing client relationships.
At ClientWise, we talk at great length about the critical importance of cultivating the next generation of owners and partners who will guide your firm into the future.
It's not only vital to realizing the full value of your business when the time comes to exit, but more importantly, it's a critical aspect of your fiduciary duty – a commitment to ensuring the continuity of care for clients who have entrusted you to protect their financial future.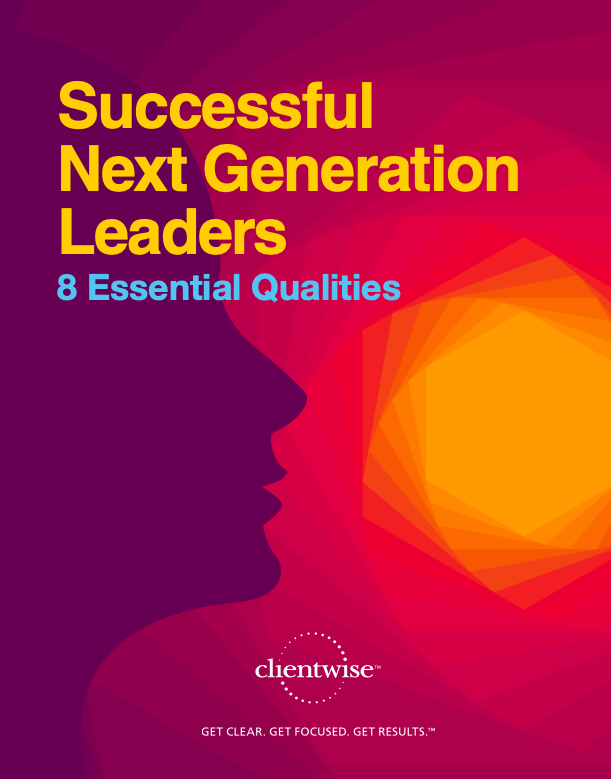 Download your next generation leadership tool.