Intentional growth (
profitable, planned growth) matters far more than growth for growth's sake.
But we rarely ever improve by happenstance.
We must first ask the question, what do we actually want to accomplish? And what will achieving that do for us?
Don't lose sight of the fact that you're in control of your actions. So take action on what you want. Be intentional.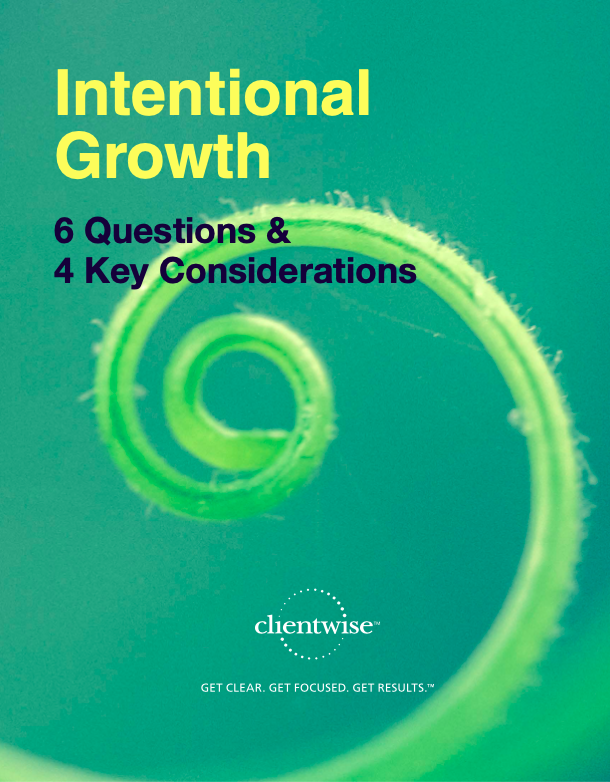 Download your tool for intentional growth.