Do you want to ensure
that your wealth management business endures?
Then there are 12 vital areas that you need to consider.
Embracing your role as advisor CEO and stepping
back from day-to-day duties to engage in long-term strategic planning and focusing on aligning personnel, technology, and marketing decisions with clear and achievable goals requires a major shift in mindset and perspective.
But in order for your business to be durable and sustainable, it's a shift that needs to begin.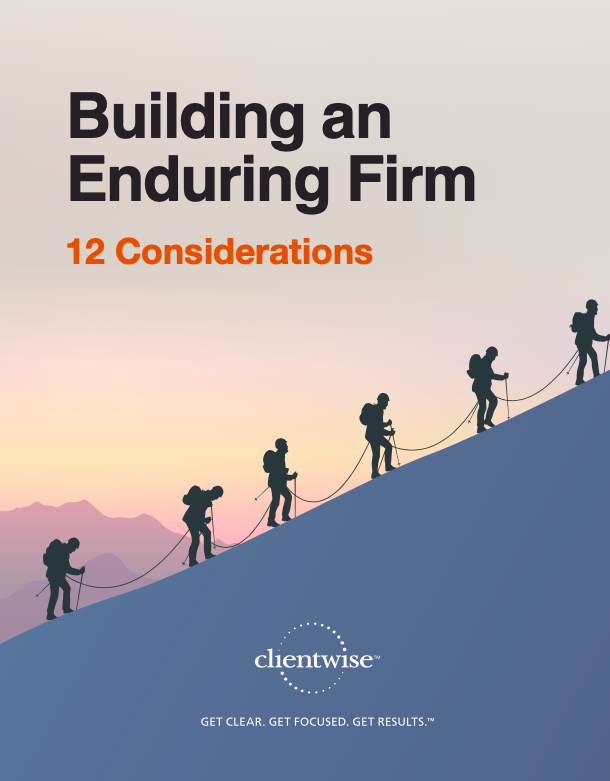 Download your path toward an enduring firm.